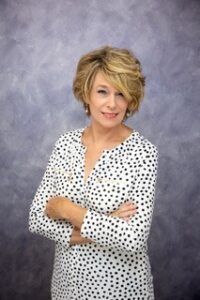 New Leaf is a dream in the making!
My journey to Ethiopia started in 1964 when I arrived as the infant daughter of missionaries.
Learning the language as an infant, growing up in a beautiful culture, was to me a gift that keeps on giving. I was fourteen when my family had to flee the country three years into the Marxist revolution, not knowing if I would ever be able to return to Ethiopia.
We made a new life for ourselves in California.  For years I dreamed of returning to Ethiopia while I was busy raising a family and working as a nurse for 24 years specializing in critical care and PACU, surgical recovery room.
Life has now come full circle returning to Ethiopia in 2011, for the first time in many years felt like going home.  Upon my return trip I immediately felt that I was meant to be working back in Ethiopia in some capacity. Figuring out how to be most effective with sustainable, positive impact projects has been very challenging and extremely rewarding. Being able to speak Amharic allows me to communicate without difficulty when working in Ethiopia, combining my love of nursing and love for Ethiopia has always been my goal.
Having the ability to speak Amharic has been a key part of establishing positive relationships with the medical community and identified opportunities to help address the overwhelming need I saw as an experienced nurse.
Pursuing these opportunities and my long history with Ethiopia led me to start the New Leaf Ethiopia Foundation through which I can express the love I feel for the amazing people of this beautiful country
I am now the Founder and CEO of NEW LEAF ETHIOPIA FOUNDATION. Our  mission is to create sustainable improvements in health and community well-being in Ethiopia, by recruiting and deploying local and international resources to support public institutions and local projects that empower individuals and communities, especially the most vulnerable.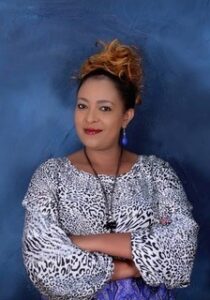 AYNEABEBA MARU was born and raised in northern Ethiopia.  She attended primary and secondary school in Damot through the 10th grade, before being invited to attend Addis Ababa's Tagbareed College, a technical school for high-achieving students.  Upon graduation she took a job as social worker at Compassion International, but continued her education with university extension classes at night.  After six years, she completed her degree in accounting and finance. With this new qualification, she joined another NGO (Social and Health Reform International) serving as Finance and Administration Manager for three years.
Ayne has always felt called to serve vulnerable women and children, especially destitute single mothers and women in abusive relationships.  In 2009, she founded her own NGO, "I Care for the Nation" (I Care).   In Addis Ababa, I Care provides poor women with the job skills, material and emotional support that empowers them to lead productive lives and provide for themselves and their children.  As I Care matured, Ayne was able to share management responsibilities with staff.  This permitted her to return to university where she earned a master's degree. In spite of major challenges over the years, I Care thrives today, relying on local and international donors for funding.  It currently serves 300 Orphan and Vulnerable children (OVC) and 250 women at risk.  With competent staff in place, Ayne no longer manages the day-to-day operations of I Care, but serves as an active advisor and fund-raiser.
In 2014 when they met by coincidence, Shellie and Ayne recognized that they were kindred spirits, united by a shared work ethic and a passion for serving the neglected and neediest.  Through that connection Ayne became Country Director for an NGO planning an ambitious program in Bahir Dar involving health care, skills training and education for destitute single mothers and their children.  Ayne successfully established relationships with key Amhara State agencies, helping to lay the foundation for implementation of Humani Village as funds become available.
In 2021 Ayne joined New Leaf as Country Director.  She looks forward to contributing to a dramatic improvement in Ethiopia's public health, beginning with New Leaf's MED4Life and nursing empowerment projects.  And she is thrilled to be able to continue her direct service to poor women and girls as New Leaf implements its SNAP and future needs-based programs.
Ayne earned diplomas in General Mechanics from Addis Ababa Teegbareed College (1993) and in Computer Application from Hibbir Training Center (2002).  Her degree in Accounting and Finance is from Admas University (2008) and her Masters of Development (emphasis Gender, Health and Theology) is from the Ethiopian Graduate School of Theology (2017).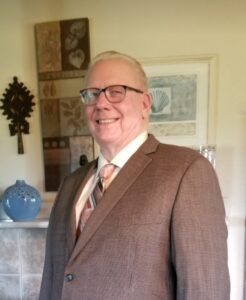 DAVID CARLSON has been in the transportation industry for almost 50 years both as a driver and as an instructor to drivers of commercial trucks, including pneumatics.  He served on the management team as the safety coordinator and dispatcher for a fleet of 130 trucks for the largest bulk carriers on the west coast USA.
Dave traveled with wife Shellie to Ethiopia for the first time in 2011.  He immediately understood her calling to serve the communities they visited.  From the beginning, New Leaf has relied on his expertise in transportation and logistics for its MED4Life program.
With his oversight, New Leaf and its affiliates have collected, stored, packaged and shipped more than 60 containers of high-quality used medical equipment to Ethiopian health facilities since 2015.  As a board member, he is committed to using his skills to continue to support and refine New Leaf's transportation network and supply chain both in the US and in Ethiopia.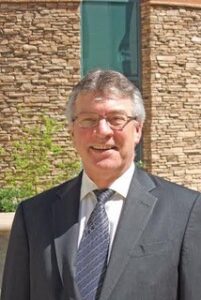 JOSEPH P. HARRINGTON is a semi-retired healthcare CEO with over 35 years of experience with hospitals and health systems. He has served as CEO for hospitals as small as 48 beds and as large as 280 beds.  He has worked for large health systems and small independent systems.  He has a BS degree from Penn State University, State College, Pennsylvania and a MS degree from Gannon University, Erie, Pennsylvania. He currently lives with his wife in Healdsburg, California and together they operate J2 Consulting Services, LLC.
Joe first met Shellie when he became CEO of the hospital where she worked.  After her 2011 trip to Ethiopia, he followed her growing involvement with the medical community there and provided early moral and material support.  He and his wife eventually traveled to Ethiopia to learn about the work first-hand.  Joe is one of the founding members of the New Leaf Ethiopia Foundation board.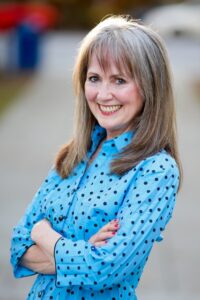 GAIL SIMPSON, PhD, is an economist with almost 30 years of consulting and project management experience.  Early in her career, Gail spent two years in Ethiopia working on drought relief and settlement policy for USAID, FAO and UNDP, gaining deep appreciation for Ethiopian culture while supervising zemecha students collecting data from peasant farmers in some of the most remote parts of the country.
After graduate school, Gail worked in management consulting specializing in research and program quality control.  She eventually co-founded an investor-backed financial services firm that enjoyed Inc 500 status for three years. She later served as the Executive Director of a non-profit that worked to mobilize the economic leverage of shareholders to promote socially responsible investing.
Even when busy raising her family and maintaining an active professional life, Gail always made time for singing.  In 2007 she founded Opera Frontier, one of many small opera companies in the San Francisco Bay Area. In 2019,  Gail returned to Ethiopia for the first time in 45 years.  In Addis Ababa, Opera Frontier filmed Rejoice Abyssinia, a music video collaboration with Circus Abyssinia.  On that trip she and her husband met up with Shellie to learn about her ambitions for projects in Ethiopia.  Well, the rest is history!!
Gail is delighted to serve as President of the Board of New Leaf Ethiopia Foundation, a role which brings her full circle on a professional journey which started in Ethiopia. Gail received her BA in Anthropology from Stanford University, and her doctorate from the Department of Agricultural and Resource Economics, University of California, Berkeley.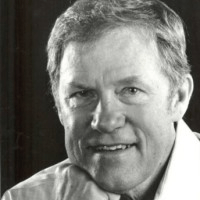 DAVID ROBERTS is a Director and Secretary/Treasurer of the New Leaf Ethiopia Foundation.  In his professional life, he is Managing Director of Focus Advisors, Inc., a boutique investment banking firm specializing in the automotive aftermarket.  He has spent much of his career starting, managing and selling businesses for his own account as well as for his clients.
Trained as an attorney, he practiced law for five years and then transitioned to becoming an entrepreneur, securities analyst and mergers and acquisitions advisor. He focused on healthcare investments in a variety of areas including medical equipment manufacturers, physician practices and ancillary service providers. In 1995, he co-founded Caliber Collision, the world's first and now its largest collision repair consolidator.  After selling Caliber in 2008, he transitioned to advising similar companies in the automotive aftermarket where his advisory firm is one of the primary transaction leaders.
David holds a JD from Berkeley Law at the University of California, Berkeley where he has been an Adjunct Lecturer since 2003. He also earned an MBA from the Haas School of Business at UC Berkeley and an undergraduate degree from Duke University.  Mr. Roberts also served as an officer in the US Navy.  He has been a director of many boards, both public and private. He currently serves as a Director and Treasurer of the Berkeley Playhouse, a thriving theatre and conservatory in Berkeley, CA.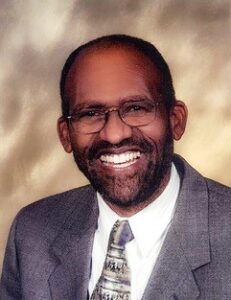 ADUGNAW (ADU) WORKU:  No one knows the transforming power of education better than Professor Adugnaw Worku. Worku's life began in Northwest Ethiopia, where his peasant farmer parents taught him an agrarian life. The bright, curious young farmer would have followed in his illiterate parents' footsteps if not for a freak eye accident that sent him to Debretabor in search of medical care. While there, he observed children and youth attending school.  At age 15 and a half, Worku became determined to learn and did.
He graduated from eighth grade at age 22 and high school at the age of 26. He received his bachelor's degree at age 30 from Avondale College in Australia, two masters degrees in history and education from Andrews University in Michigan, and his third masters in library science from the University of Southern California. In 1993, he became a full professor at Pacific Union College in Northern California.  In 2009 he received an honorary doctorate in human letters from Southwestern Adventist University.
Professor Adugnaw Worku has been giving back to generations of students and to his community. He is an educator, a talented musician, poet, and author. Most importantly, he did not forget about his village in Ethiopia. The Worku Jember High School and the vocational training school he established in Ethiopia now educate hundreds of boys and girls, giving them the same transformational gift of education he received long ago. In addition, Professor Worku has been digging community water wells, installing modern flour mills, and training women and girls on basic health and hygiene, including making reusable feminine pads from local materials.
ETHIOPIAN ADVISORS
Aychiluhm Beyene
Zerihun Abebe,M.D.
Mengistu Desta
US ADVISORS
John Schroer, Adventist Health Systems, Director of Global Outreach
Peter Smars, M.D. Mayo Clinic Health System; Board, Tropical Health Alliance Foundation
Bill Dessel, Lead Biomedical Engineer, UCSF Benioff Children's Hospital, Retired
Zewuditu Yimer, Nurse, Adventist Healthcare, Saint Helena Hospital, Retired
IN MEMORIAM: Sadly, Larry L. Thomas, M.D., passed away unexpectedly on December 10, 2020.  New Leaf was privileged to begin a collaboration with him earlier that year. We look forward to working with Tropical Health Alliance Foundation (THAF.org) to advance the goals he pursued with passion for years in Ethiopia.
We wholeheartedly embrace the philosophy he quoted frequently:
We encapsulated our philosophy for the foundation with the acronym SPUD—Simple, Practical, Understandable and Doable. We wanted to find simple solutions and changes that would transform lives and make them better.
Learn more about his life's work here.
FRIENDS AND VOLUNTEERS USA & ETHIOPIA
Volunteers don't get paid, NOT because they are worthless, but because they are PRICELESS.
-Sherry Anderson
SNAP – Sanitary Napkin Access Project
Katie Harris and SNAP Volunteer Group, Good Samaritan Covenant Church
Madeleine Roberts, City Ventures
Sewasew Meaza, Graphic artist
MED4Life
Good Samaritan Covenant Church
Adventist Health Lodi Memorial Staff
Adventist Health Lodi Memorial Central Supply
"Clothed in Love" and "Soles for Souls", Good Samaritan Covenant Church